About BSides Hawaii
BSides Hawaii is presented by HI Tech Hui and supporting organizations. We are growing Hawaii's Information Security roots! This conference will bring you conversations and interactions between leading security insiders and the audience. Our goal is to provide attendees with the chance to make lasting connections and education, instead of being overwhelmed with hundreds of faces and gimmicks. The goal is to expand the spectrum of conversation beyond the traditional confines of space and time. BSides HI WILL BE where conversations for the next-big-things are happening.
We're working hard to guarantee valuable presenters who will resonate, encourage, inspire and challenge attendees of all tech levels. Whether you're a student just getting started, trying to level up or are already a Cyber Security genius looking for the next project, go ahead and grab your ticket! Keep an eye on the site and your email after you grab a ticket, we will be updating the agenda, and you don't want to miss out on any special offerings we post.

May 24, 2023
Prince Waikiki
100 Holomoana Street
Honolulu, HI 96815
Registration Opening Soon!
2023 THEME: Preparing For Cyber Battle: Surviving the InfoSec Wars

Call for Speakers is OPEN!
We love to see new speakers, seasoned orators, and everyone in between! Submit your topic to share with attendees of this years "Preparing For Cyber Battle: Surviving the InfoSec Wars" BSides HI event.
Submit Paper
Sponsors
Have you been looking for a way to share your message with a group of technical experts? They all want to learn, and you want them to learn about your products and capabilities. We have limited availability for sponsorships on a first come basis. We will also post your logo right on the BSides Hawaii page so every participant and agenda gawker will see it.
*** Deadline for sponsorships is 5/1/2023
Professor Falken

Sponsors
Who should attend BSides Hawaii?
While each BSides event is unique, we target the industry professional looking to offset or augment their current security skill set with that of the next-big-thing conversations. These are industry leaders, thought leaders, information security professionals, and even students who wish to expand their body of knowledge. People who attend have various backgrounds in different sectors and verticals. Their common goal is to learn about emerging issues and connect with those who are having them.
Unlike other events where the speaker is rushed in and out, BSides provides a small and intimate environment for the participants to directly engage the speaker before, during, and after their talk or presentation. Participants are looking for more than just information; they are looking to make connections they will call upon throughout the rest of the year.
BSides History
BSides is a community-driven framework for organizing and holding information security conferences, a concept that began in the US in 2009. BSides events have been arranged in several countries throughout the world and has come to be known as a conference BY the community FOR the community. The goal is to expand the spectrum of conversation beyond the traditional confines of space and time. Events are generally inexpensive to attend and rely heavily on sponsorship to pay for the venue and other costs and are run as not-for-profit.
Because BSides events offer smaller, more intimate networking atmospheres and breakout discussions, they foster strong audience participation and overall group interaction. They create opportunities for individuals to both present and participate in an intimate atmosphere that encourages collaboration.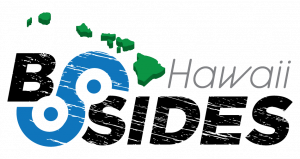 Opt in to receive up to date information